Posted on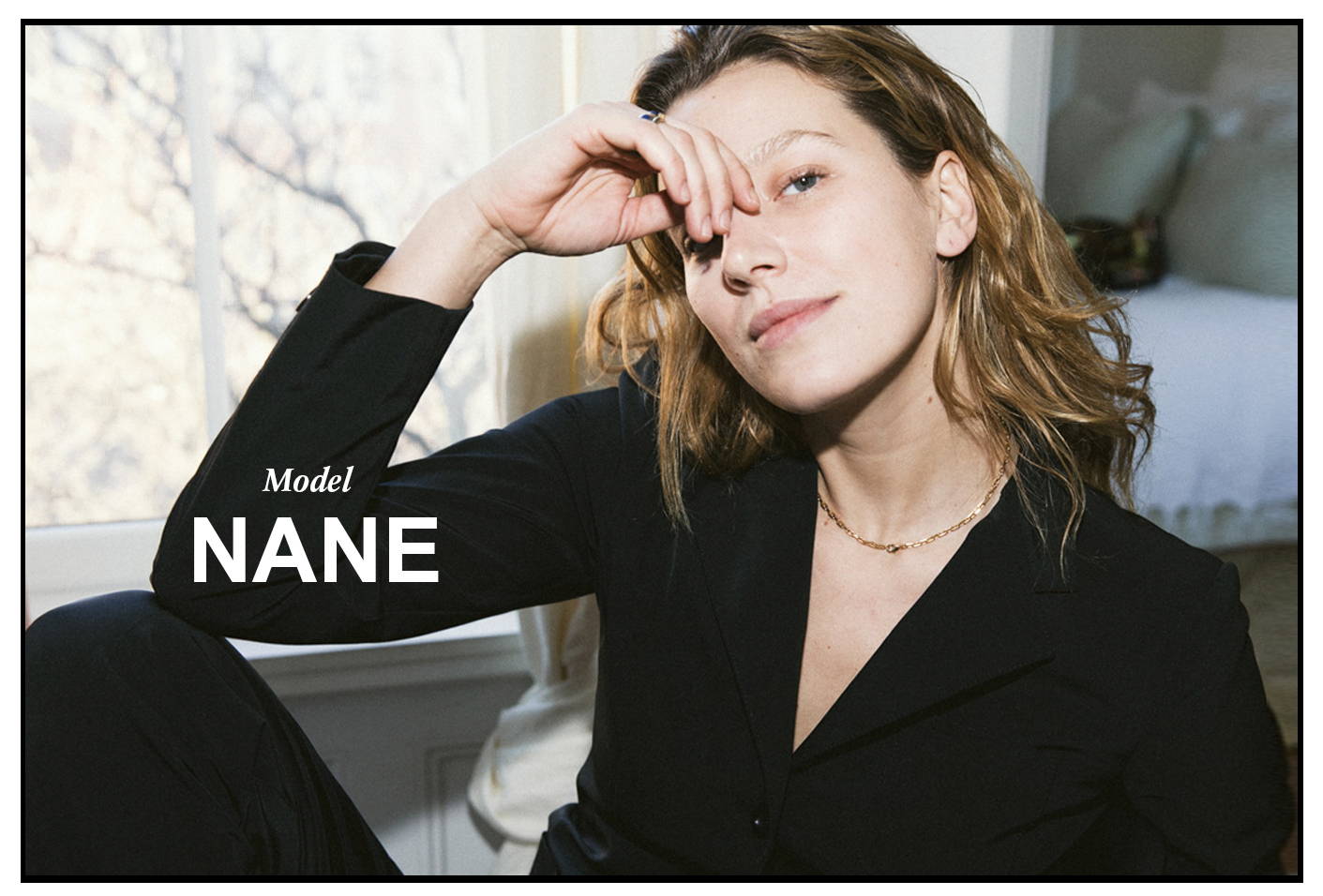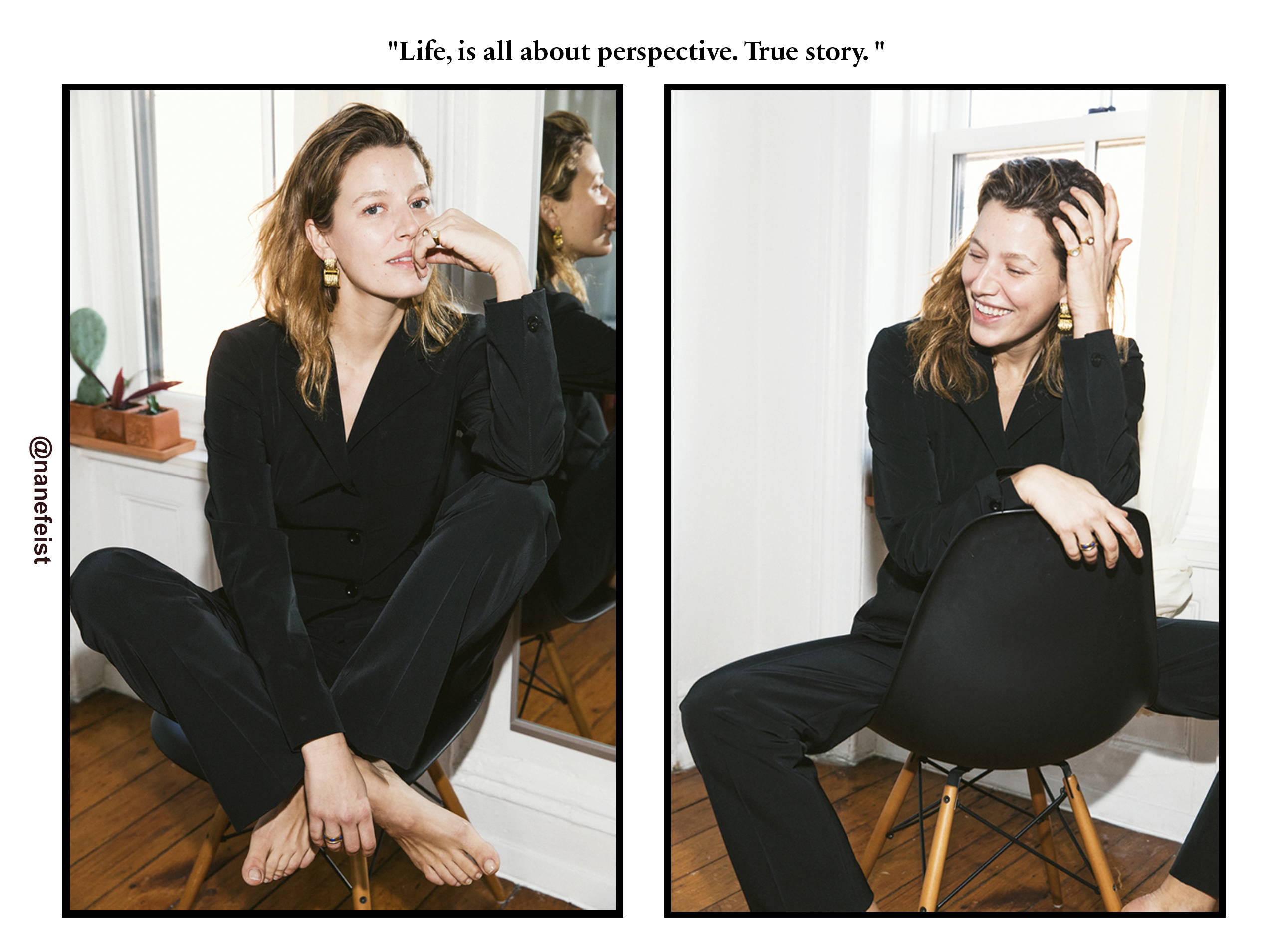 Stunning from the inside out, with a presence that commands and a soul that radiates, Nane, model extraordinaire, is one of those unusual, timeless, and oh-so-elegant creatures. With the shared belief that everything carries a sentiment, a story, we caught up with this total babe to chat the power of meditation, daily rituals, why walking is wellness and her fire playlist. Nane is goals. Take notes.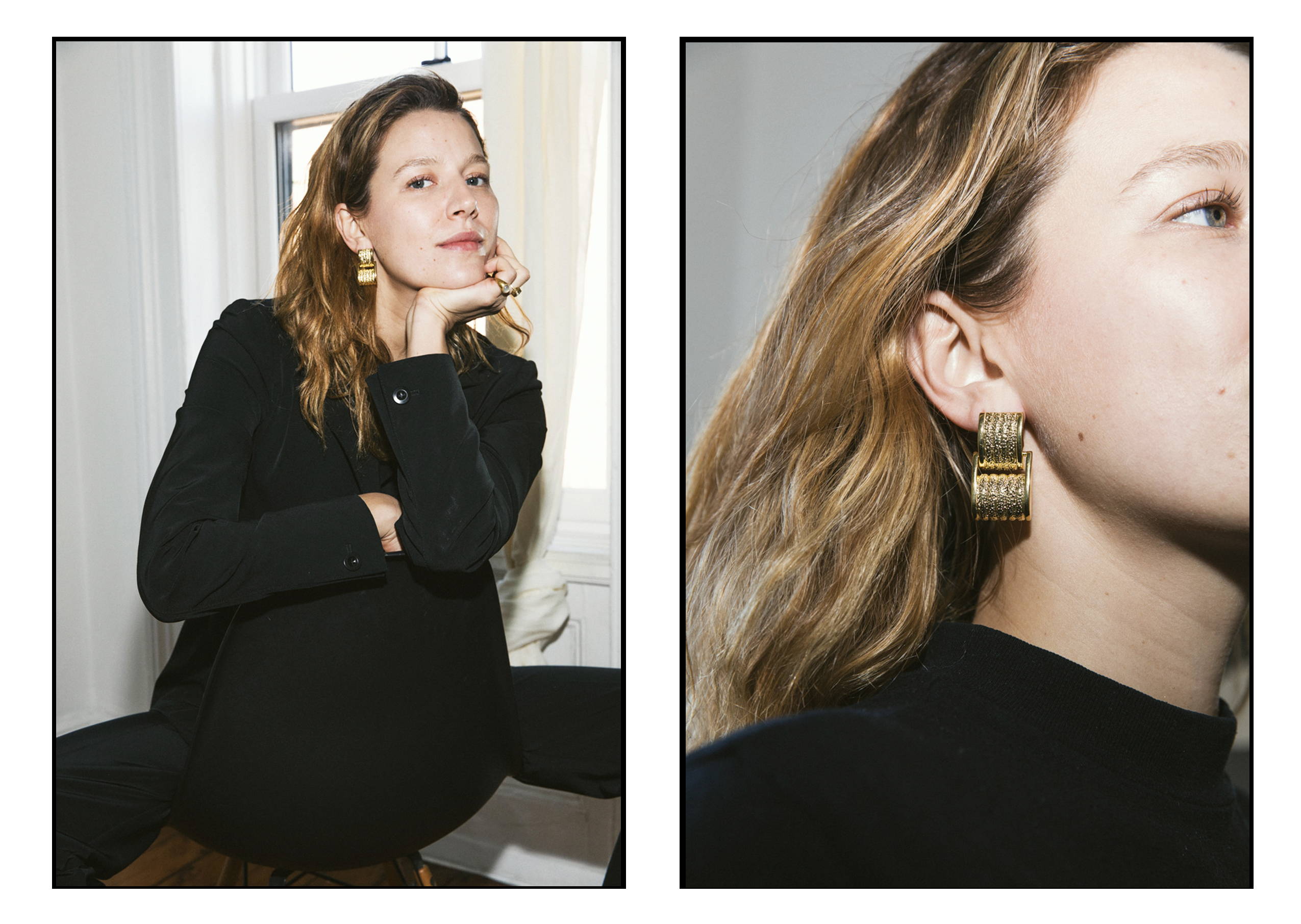 ---
Been up to since the world hit pause?
As long as forever, I have been modeling, and now, for the most part, that's on hold due to Covid. While I miss collaborating with clients and friends back in New York (and look forward to getting back to it when the time is right), I have enjoyed being with my family in Cologne, Germany, for the past few months. These days, I'm living quite differently, far from my fast-paced life in NYC. Here in the countryside, away from everything, has been a massive learning process for me, of which I'm still processing and digesting the full scope of the past months.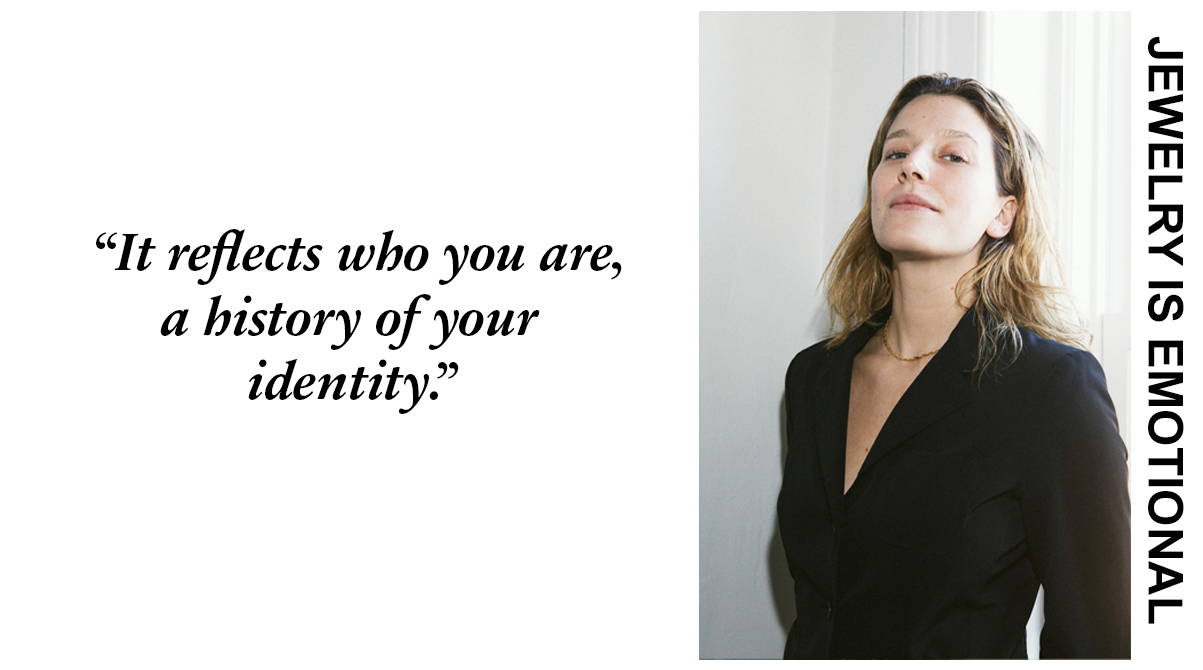 ---
Daily routines?
Being here, isolated from my old routines, has introduced me to a new, less hectic lifestyle. I spend most of my days making pottery in my parents' beautiful garden—working with my hands in the fresh air has been really healing.
A typical day starts with coffee, yoga, and meditation. Throughout the day, I incorporate simple, calming rituals like breathing deeply and intentionally, taking baths, doing facial masks (ugh, I really miss my facialist!), making ceramics, running, spending time with my family and reading every night before bed. It's altogether a new rhythm, but I'm enjoying it and feeling very much inflow.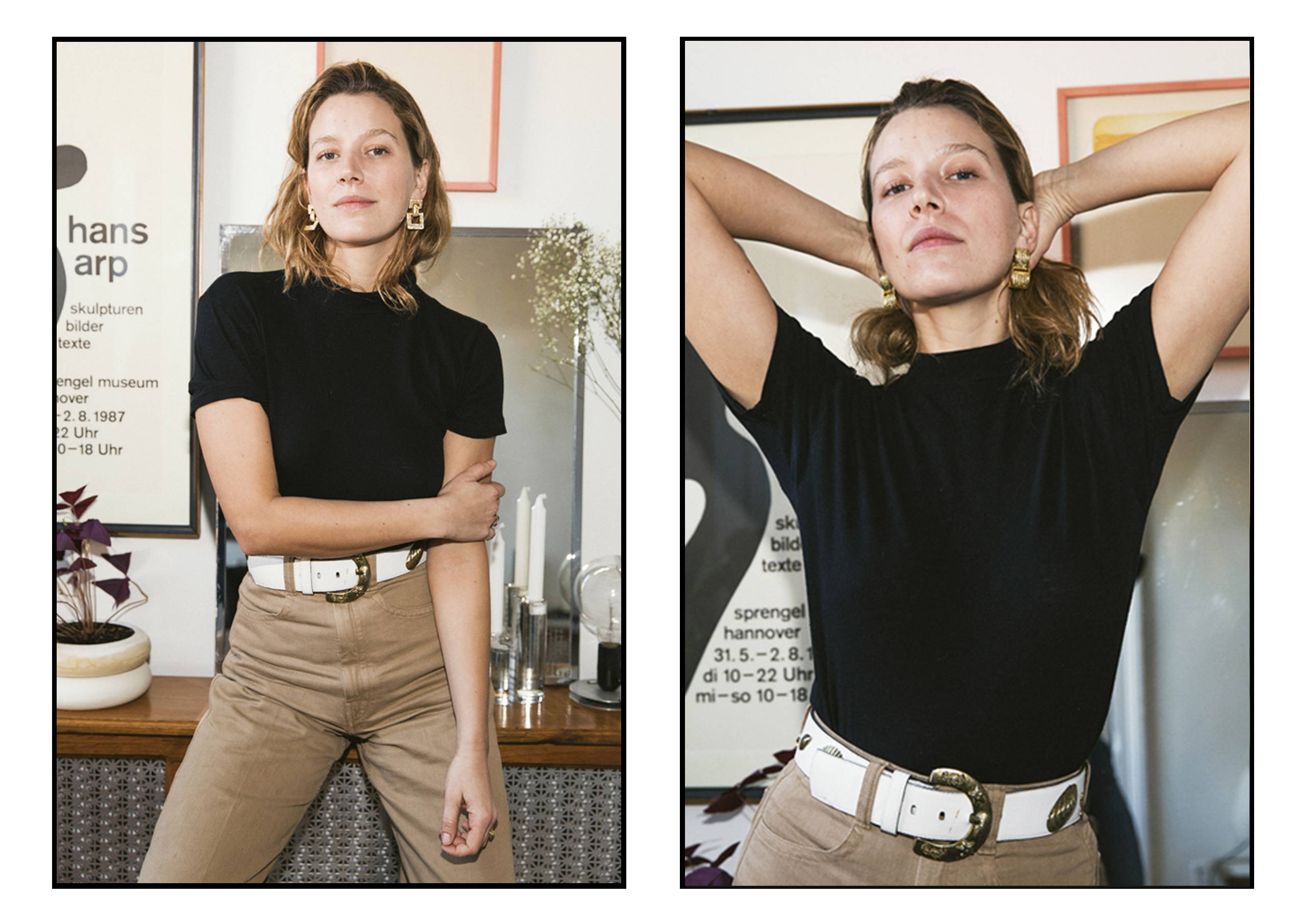 ---
A love story?
My boyfriend and I have quite a cute story.
Just before I met him, a friend shared some advice with me. She said: "pick a man, not the other way around," and I did. Shortly after she gave me that advice, my boyfriend and I met at a friend's birthday dinner. He walked into the room, and I couldn't take my eyes off him, so I went up to him. It was the first time I ever approached a man, and it has been special from the start. We share so much creatively and emotionally.
About a month after I came to Europe from NYC, he went home to Serbia. After the strict quarantine ended, we have been meeting in Croatia (actually, I'm flying there tomorrow) because, at this point, I can travel in and around Europe, but he can't. Within the restrictions we find little pockets of time to be together and meet in places that he can travel. No complaints; it's been fantastic to escape to heavenly places together, away from the pressures of reality. We're living a bit like gypsies, with no real plan right now and endless possibilities—it's all quite beautiful, really.
---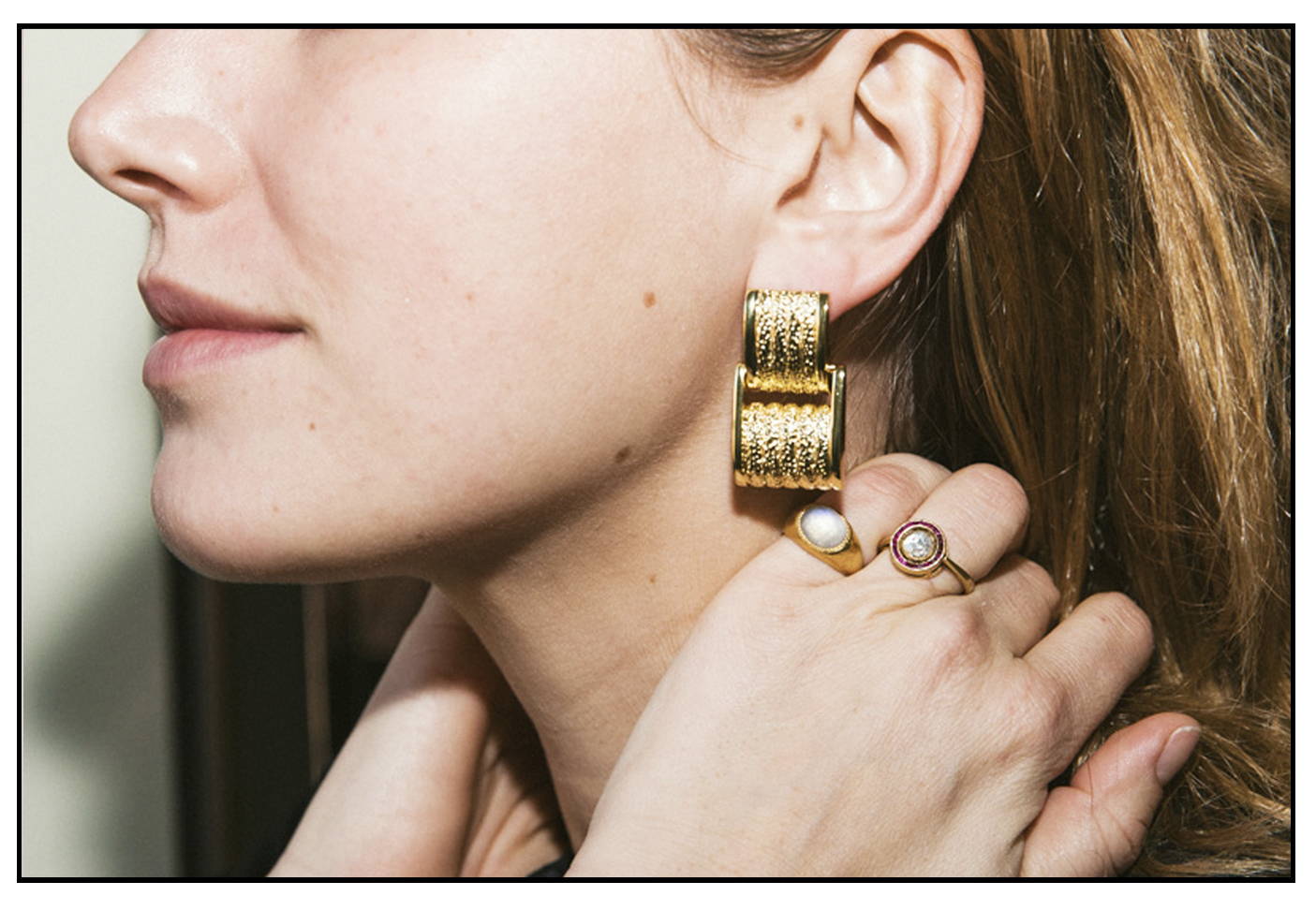 Meditation is...
A journey. Calming, peaceful, and grounding. With so much out of control right now, actively creating calm in my body and boosting my immune system is life-affirming. My practice includes two 20 minute guided meditations a day, plus a friend sends me custom meditations three times a week.
---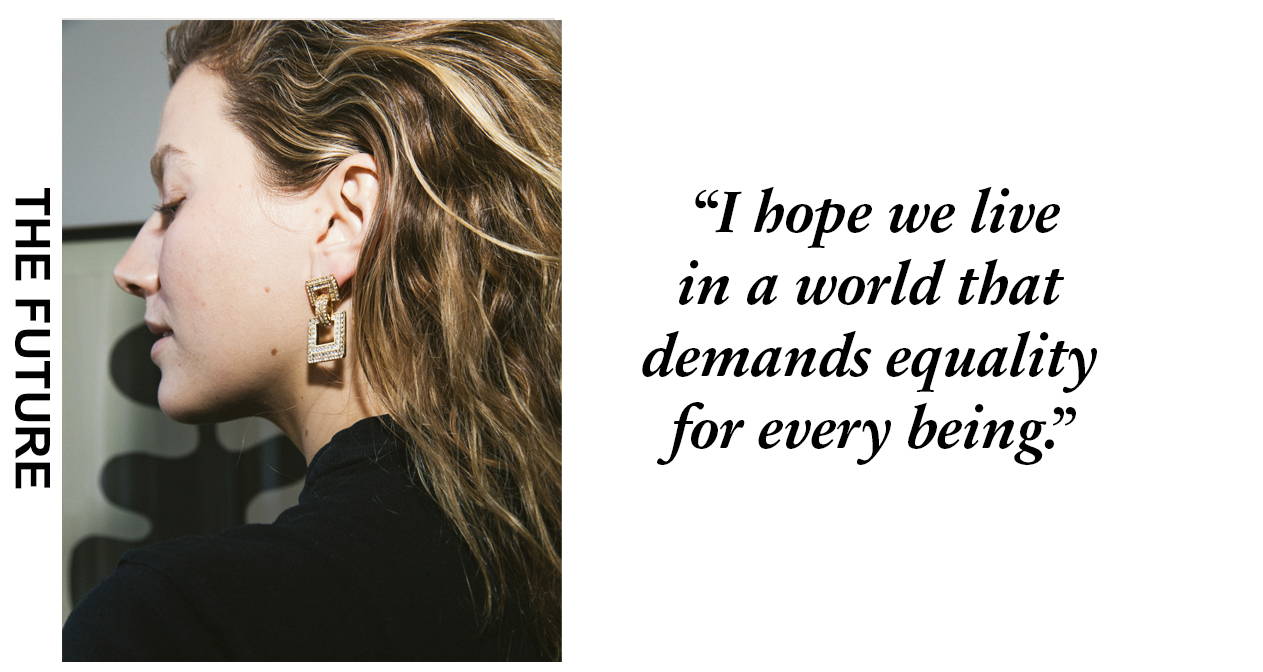 ---
Any hidden talents?
Uhhhh, that's a question for my close friends and family. Usually, if I have a talent, I tend to show it up. Perhaps they know more than I do!
A book on your nightstand?
I'm reading a fascinating book 'Staring At The Sun,' by Russian American author Irvin D. Yalom.
Another book I reach for regularly is 'Medical Medicine' by Louisa Williams. This is THE book I refer to when I can't sleep, I'm stressed out, have anxiety, or a bellyache. Full of natural therapies, I find it useful.
Jewelry is...
Emotion. It's the emotion of receiving a gift from another person because they care about you. It's the emotion of seeing a piece that you know another will love. It exhibits character and feelings through giving and receiving. It's also more intimate than clothes and offers a perspective that reflects who you are, a history of your identity.
I have three pieces which are a part of me. Two of these treasures are from my grandmother and my mother. The first from my grandmother is a simple gold band with three diamonds. I have a deep emotional connection to this ring and always wear it on my finger. The second is from my mother; she gave it to me a few years ago, and I wear it every day. I love the romance of a family legacy passing from generation to generation.
The third piece is a ring I found in a tiny vintage jewelry shop in London (so small you can hardly turn around), owned by a husband and wife in their 80s. It's an intimate and beautiful space with only rings. I bought a simple lapis lazuli gold band with beautiful, deep-hue stones from 1880. Not to mention the woman who sold me the ring is entirely something; she is her own story. I buy a lot of vintage jewelry for myself and am equally fascinated by the idea of wearing an older piece—thinking about the lives it's lived and the legacy it carries.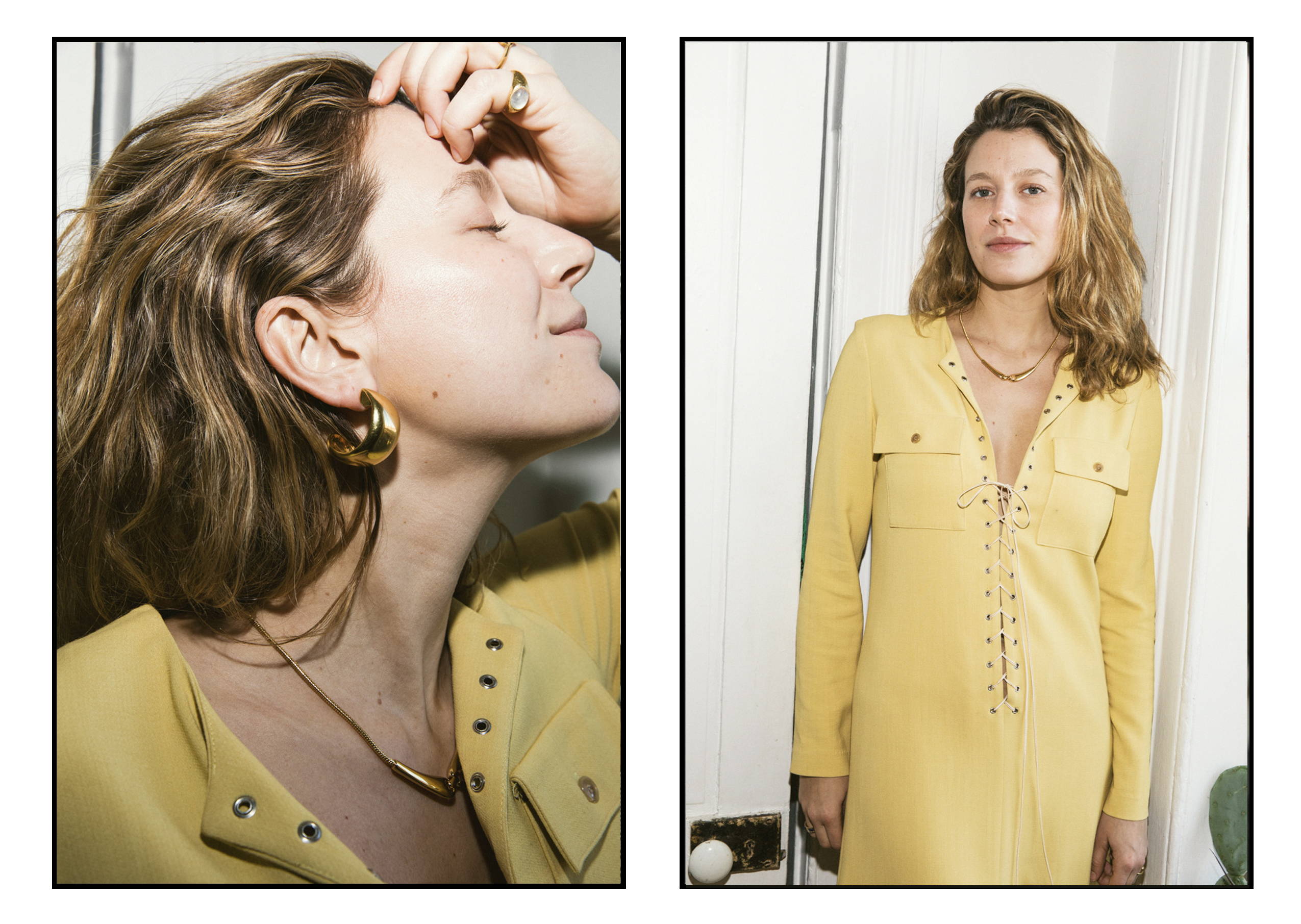 Listening to?
A lot of music, but classical mainly. While the tone changes throughout the day, from classical to new wave to electronic and jazz, there is always music in the background; it inspires me to be productive.
Can't live without?
Health | inner wellbeing | my family | plants | cooking for myself and the people I love | meditating | long daily walks in the countryside | and daily routines.
---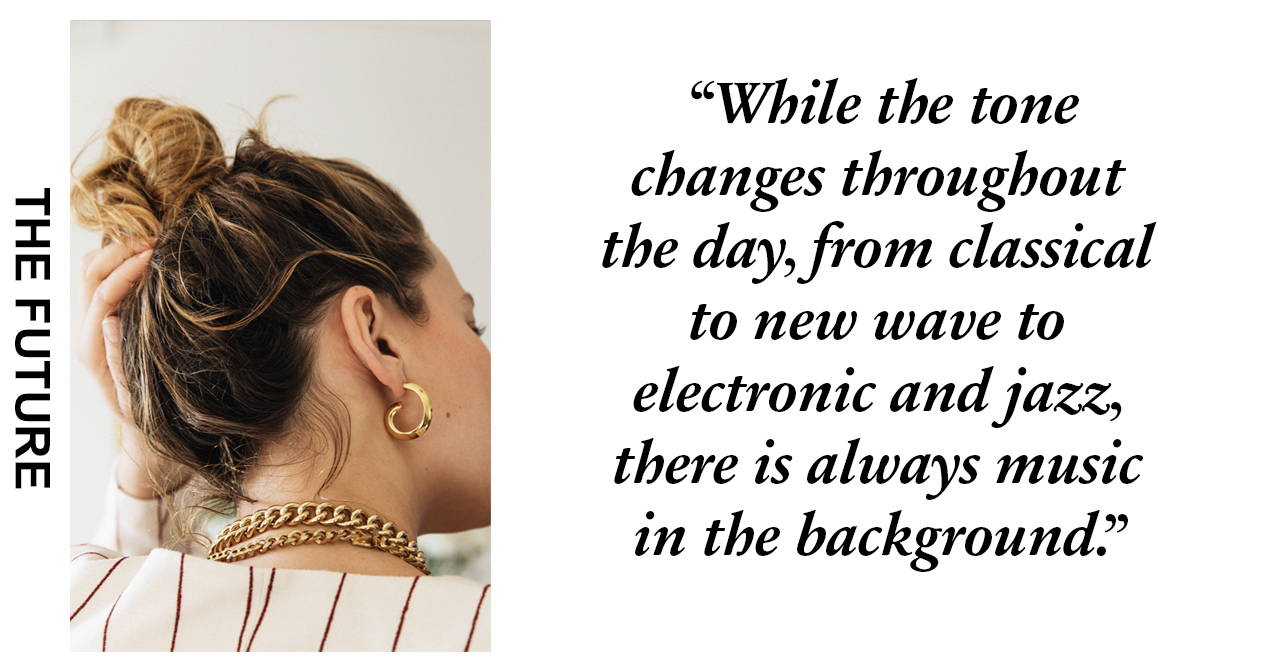 ---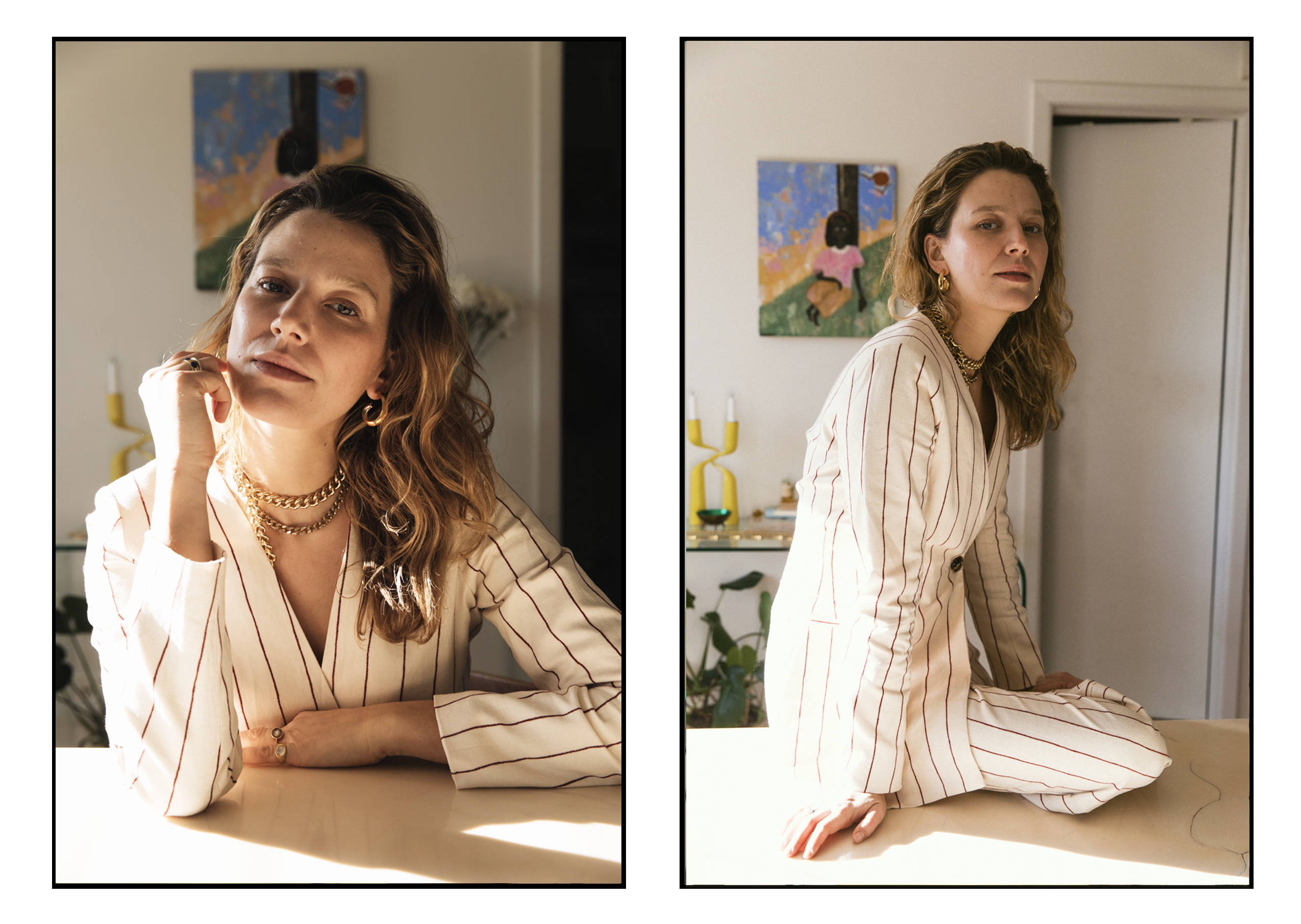 ---
A hope for the future?
Equality. To live in a world that demands equality for every being and supports a mentality where everyone thinks and believes that we're all deserving of the same thing. To be part of a community that embraces all rather than promoting privilege.
---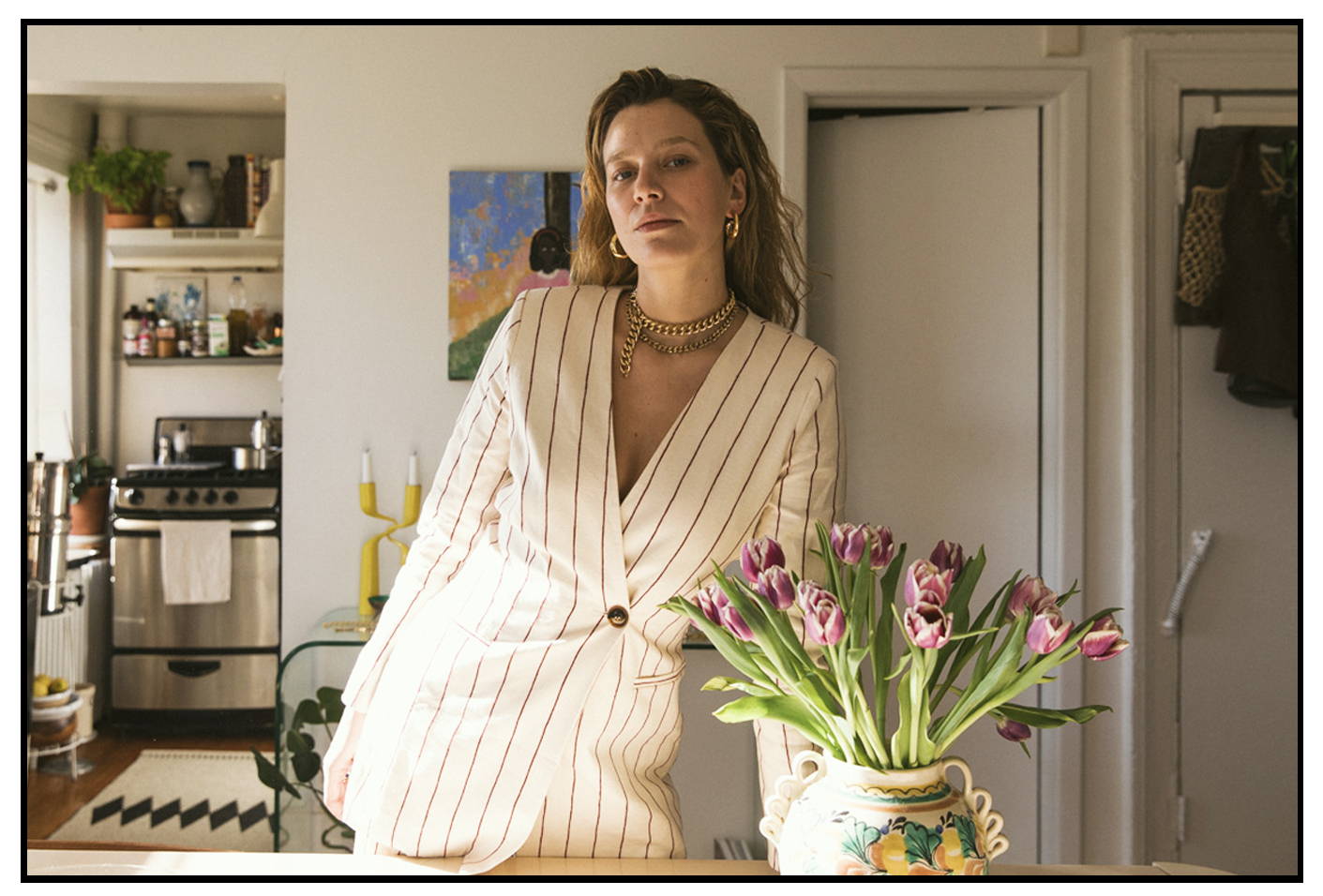 ---

---